First thing to notice in this My Guiding Light Photography session: Amber and Alex's smiles are purely infectious! You can just feel all of the love and adoration exuding out of each photo and it was quite hard to pick the best of the best from their touching engagement session. Congrats, beautiful couple!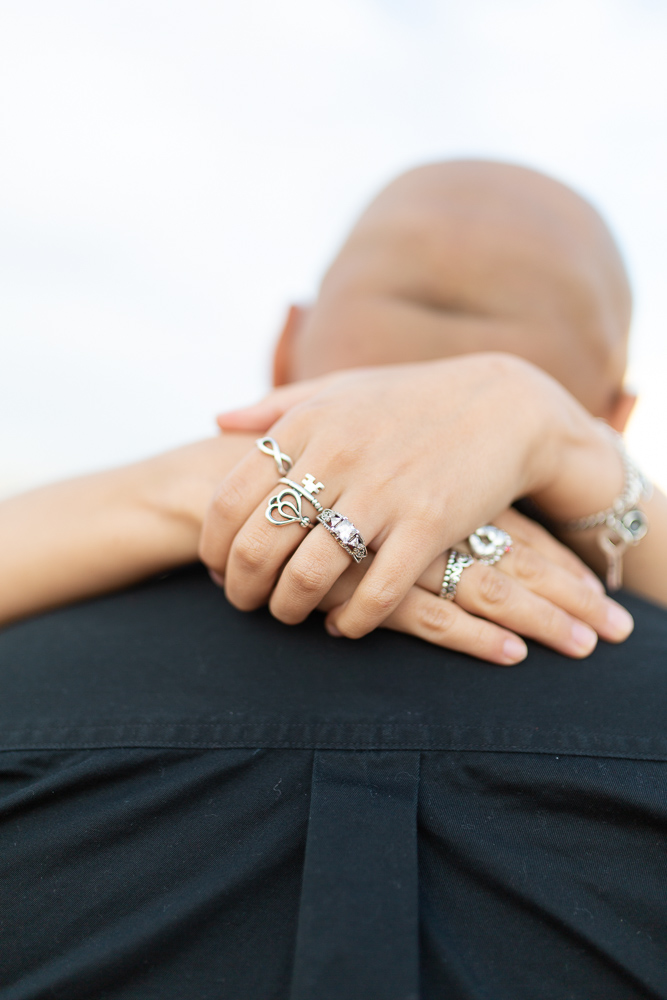 How did you meet?
Alex and I met 4 years ago through mutual friends at a friend gathering. From then on we became friends and started a relationship that continues to bloom.
What is your proposal story?
When he proposed it was of course cute, but simple. He set up this whole day for us. From going out to dinner to getting home and relaxing in our pjs to watch a movie, munchies and all. Then before the night ended he got on one knee and proposed. Imagine me, PJs and messy hair, LOL. But I wouldn't have it any other way, I loved it. 
Tell us about the ring/band.
It's one square cut diamond in the middle surrounded by two other smaller ones on the sides, and even smaller ones on the end of the band for design. Very shiny, white gold. 
Credits
The below wedding pros made this amazing event happen. See more of their work by visiting their website.